We are a Full Service Plumbing Company that puts our customers as the #1 priority!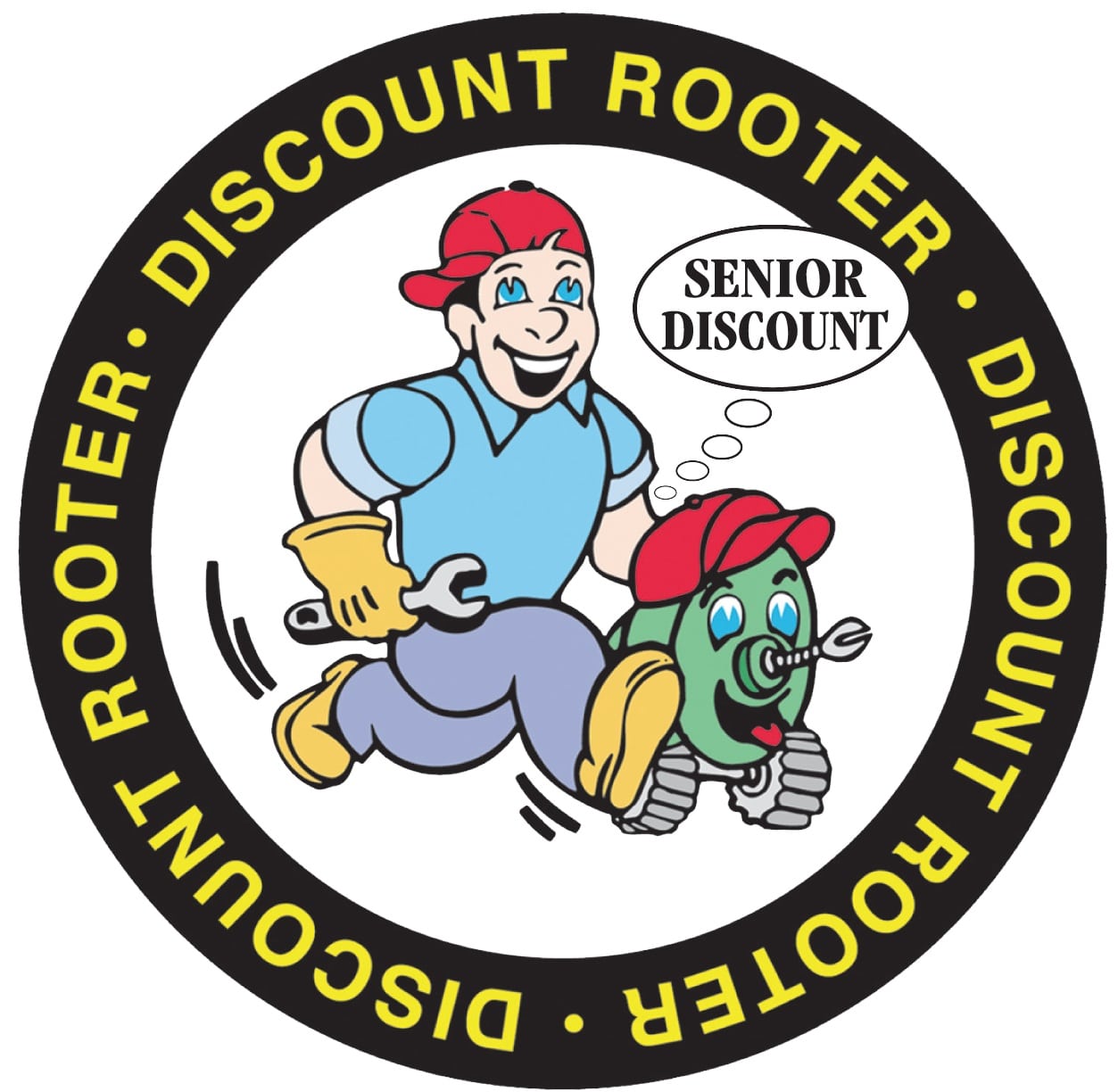 We specialize in All Things Plumbing! From snaking your sewer line, replacing your kitchen faucet, fixing a leaky pipe, we do it all! We also provide more specialized services such as Commercial Water Heater Installation, Trenchless Sewer Line Replacement, and full Re-Pipes.
Our focus of providing quality plumbing service and products combined with honesty has made our plumbers the first choice of many residential and commercial clients throughout the San Francisco Bay Area. You can count on Discount Plumbing to take care of your plumbing and drainage needs-day or night with never an overtime charge. Residential Plumbing and Drain Cleaning Services, Commercial Plumbing and Drain Cleaning Services offered by our professional plumbers stands above all our competition.
Trench & Trenchless Sewer Line Replacement
Discount Plumbing specializes in underground sewer line repair and replacement. We used advanced equipment along with an experienced staff to repair and replace your sewer line quickly and effectively, with little disruption to your property. Trenchless sewer line replacement allows us to keep your yard and landscaping in place and restore your pipes at the same time. With our expert trenchless plumbing services, there's no need to ruin your yard or leave your property in shambles. We offer free camera inspections along with your fast free sewer estimate.
Video Camera Plumbing Inspection
Plumbing, we want our customers to see the "root" of the problem…no pun intended. Instead of relying on traditional drain line troubleshooting methods, video camera plumbing inspection pinpoints the trouble spot and helps visually confirm the cause of the problem.
Water Heater Repair & Replacement
The water heater gets quite a workout in most homes. Based on manufacturer's suggested service life, the life expectancy of a water heater is about 8 to 12 years. That, of course, the unit design, quality of installation and the level of maintenance your unit has received.
If your water heater is more than 10 years old, leaks around the base of the tank, and / or works erratically or not at all, it probably needs to be replaced. In any case, Discount Plumbing can come out to your home and give you a fast free estimate. We can come out and determine whether we can repair the water heater or if it indeed needs replacement. Our plumbers can install both Gas or Electrical conventional water heaters.
Tank-Less Water Heaters
Tank-less water heaters are a great alternative to traditional tank water heaters. Using advanced water heating technology, on-demand systems are manufactured for high efficiency (83-94%). Tank-less energy efficient hot water heaters can cut your current water heating costs up to half and conserve wasted energy spent on heating a traditional tank water heater. Tank-less gas water heaters are designed to ensure all of your hot water needs are met efficiently. They require less space, less service and less energy than old style tank water heaters.
several reasons for continually slow draining pipes and repetitive clogs. Video camera plumbing inspection shows the exact "root" of the problem whether it be root intrusion or crushed, cracked or misaligned pipes.
Sump Pumps
Sump pump is usually an electric pump that is placed in the basement of a home, and used to pump water from the basement to outside the house's drainage pipe system. In some cases sump pumps are installed outside of the property mostly for rain purposes. Sump pumps normally work in combination with a sump pit which is a hole dug into the ground, generally in the basement of a house or in the subterranean parking garage, which allows water to collect into it. The pump then pumps the water out of that sump pit hole to the exit drain line. Sump Pumps are often used in cases where the house's basement is below the water table level, and in places where flooding is common. When rain comes and the soil around your home's foundation gets wet, that water can leak into the basement. And even just an inch or so of water on the basement floor can cause quite expensive damages. It's critical for the pump to always be working however; otherwise the sump pit can overflow. So a backup power supply system is needed just in case the primary power system for the sump pump fails or is out for a long period of time. Many sump pumps actually come with built in backup battery supplies these days. The pumps usually get clogged with gravel, dirt, sand, and other debris carried in by the water from the sump pit. Too much debris will clog the sump pump and can make it stop working completely. Like other major household appliances, general maintenance on a sump pumps are usually needed on a regular basis.
Copper Re-Piping
When you experience a leak on your water system it's mainly caused by the corrosion of your old galvanized which are grayish looking pipe lines.
There are several ways to check whether your water system is lacking pressure. Sometimes you may experience "water slow down" when taking a shower or washing your hands. It's not always the old piping that can cause water pressure drop. In some cases the problem might be from the water pressure regulator. In order to avoid guessing, 911 Plumbing Services professional technicians can help you to SAVE MONEY, by pinpointing the exact problem and offering you an optimal solution that will restore your water pressure.
Benefits of re-piping your home include: Replacing your old and damaged galvanized water pipes with new clean copper piping is a good idea. Copper pipe does not corrode, does not rust, and once installed will last a lifetime.
After copper re-piping you will enjoy:
Reduced Plumbing Costs

Clean/Clear Water Without Rust

Better Volume and Water Flow

Better Tasting Drinking Water

A Great Selling Feature (if you plan to sell your home or building)
Copper re-piping may also let you take a comfortable shower, wash dishes, water the lawn, wash laundry, and use faucets and fixtures at the same time. Copper re-piping gives you great water pressure, improves delivery of hot water, reduces or eliminates plumbing repairs, and saves money on water loss
Take a look at some of our service specific pages for further information:

Sewer Repair and Sewer Backup San Francisco
Sewer Repair and Sewer Backup Daly City
Sewer Repair and Sewer San Bruno
Sewer Repair and Sewer Pacifica
Sewer Repair and Sewer Backup Millbrae
Sewer Repair and Sewer Backup Burlingame
Sewer Repair and Sewer Backup Belmont
Sewer Repair and Sewer Backup San Carlos
Sewer Repair and Sewer Backup Brisbane
Sewer Repair and Sewer Backup Foster City
Sewer Repair and Sewer Backup Redwood City